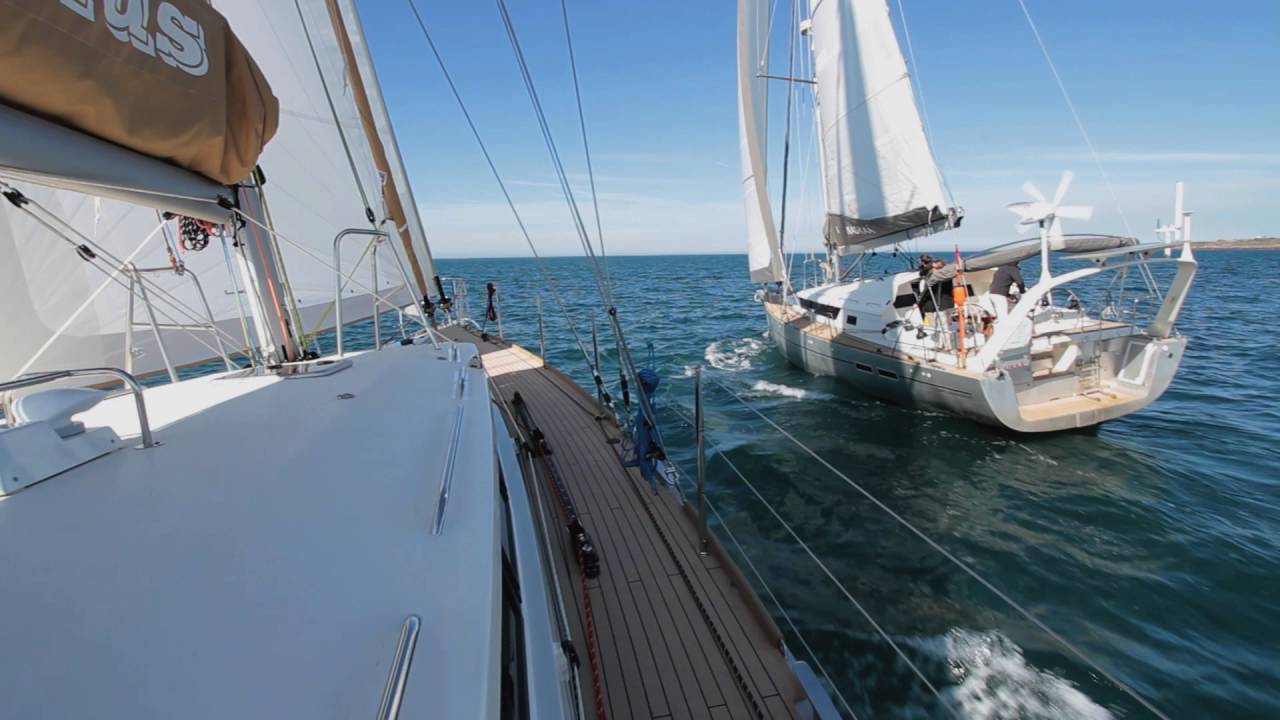 Whether you're looking for offshore bluewater cruising, coastal cruising, weekend sailing, or regatta standings, we've got you covered.
The story of Garcia Yachts' Exploration sailboats is at the combination of three stories. That of the Garcia brothers, founders of the shipyard; that of Jimmy Cornell, experienced navigator and "father of blue water cruising"; and that of the Grand Large Yachting Group and Berret Racoupeau Yacht Design, who have been designing remarkable sailing yachts together since early 2000. From their encounter were born the most successful exploration sailboats imaginable today.
Allures sailing yachts are aluminium centreboarders with composite superstructures. Long-distance cruising boats that combine all the qualities of sailing for the open sea: reliable, very well equipped, practical, easy to handle, extremely seaworthy and comfortable. But they are also beautiful and elegant boats, with a style that is recognizable and stands out among the others. For 15 years, Allures Yachting has been the go-to shipyard for long-distance cruising, mobilising the best of French know-how. But Allures Yachting's excellence is also the result of close and lasting relationships with its boat owners, sailors who share their stories and feed our imaginations to offer you ever more innovative solutions, for absolute comfort both under way and at anchor.
RM Yachts are "composite", as much as the best materials are carefully selected for each part of the boat.
Plywood for the general structure – Epoxy stratification for the assembly – Iron for the keel – Polyester sandwich for the roof – And from now on epoxy sandwich for the planking above waterline (RM1180). Think about a wooden house, with concrete fundations, a roof with tiles and windows frames made of aluminium. RM are in constant development to improve our performance level as well as the quality of our products.
Most of our engineers have been with us for almost 20 years, so they clearly benefit from a very valuable owners feedback.
High lattitude sailing could not be better with the best exploration sailing yachts in the world. Never worry about the anchorage you need out of heavy weather.
After an afternoon or a full 24 hrs. of sailing, the experience you will encounter with the wind in your face will give you a smile that will be hard to lose.
Asia Fine Yachts is an experienced group of sailors with vetted Captains who can provide all the information you need to keep you safe and secure.
All of our yachts are supplied with the best instrumentation for your ease of navigation and security, we demand the best for our clients. You're getting the Rolls-Royce.
We provide the best option for registering your new yacht. Contact us below and we can discuss the open possibilities worldwide to save you money and be better protected.
"It has now been 4 years that Lynn and Chris are sailing around the world with their Exploration 45. Formerly owners of an aluminium centerboard, in 2014 they decided to change for "a boat designed for the high latitude, with a solent rig for upwind work, hard dodger and pilot house". In their quest of the perfect boat, they find out to be "very impressed" by their visit to the Garcia Yachts shipyard and their experience on board the Garcia Exploration 45."
Taking on the frozen seas
"Jimmy Cornell is probably one of the most famous sailors in the world. That's why it is with great pride that the yard Garcia Yachts has accepted to undertake the latest challenge launched by this incredible navigator: to build a boat capable of taking on the famous Northwest Passage during a global rally to raise awareness of the effects of climate change."
"We had to then move quickly to cover some 2,750 nautical miles (5,100 km) to the Bering Strait, which should be crossed before mid-September if you don't want to face capricious weather. But the route is demanding and presents many difficulties, including ice which can vary greatly. Fortunately Manevaï is a sailboat designed to face the most extreme weather conditions, robust and protective, she eventually led us without problem to the Bering Strait.