A BLUEWATER CATAMARAN

DESIGNED FOR VOYAGING
Constantly seeking to create the boat of your dreams, Allures Yachting's team of sailing and voyaging enthusiasts strives to get you exploring the world under sail. Now, for those looking for the quality, safety and comfort that Allures represents, catamaran sailors will finally be able to go bluewater cruising with all the benefits of an aluminum hull.
Based on their experience and the qualities that have made the success of their ocean cruising monohulls, Allures Yachting are presenting their first catamaran — the Allures C47.9. A three-way collaboration is at the origin of this truly innovative creation: the talent of naval architects Christophe Barreau and Frédéric Neuman, the expertise of Outremer Yachting in multihull racing and the technological expertise of Allures Yachting.
Born from the best of French nautical know-how, this new boat is an ingenious design with pure lines, a functional layout and well conceived systems. It benefits from all the qualities of Allures boats: safety, performance, comfort and elegance.
This makes it an exceptional catamaran designed for the open sea, with an aluminum hull for unparalleled strength, a composite deck combining purity and elegance of lines and providing greater performance thanks to its light weight. The reduced draught is also there, providing freedom and pleasure of sailing. You will be able to access the most sheltered anchorages, sail in real corners of paradise and enjoy beaching your boat in complete autonomy.
And because Allures Yachting is a team that listens to your wishes, they will provide you the opportunity to customize your future catamaran.
COMPOSITE DECK
A feature on all the Allures sailing yachts, the composite deck on the C47.9 insulates the boat's interior and keeps out extreme temperatures, while also providing the best possible weight distribution.
ALUMINIUM HULL
Tough and lightweight, aluminium is pliant without the risk of breaking. Strong and durable, this is the material of choice for ocean-cruising enthusiasts.
COMFORT AND DESIGN
A modern, smart interior design that is both entirely practical when sailing and pleasant to reside in when anchored; excellent light levels and 270° visibility; the Allures C47.9 offers on-board comfort throughout.
PEACE OF MIND
Everything on board the C47.9 has been designed with safety in mind: for example, aluminium forward bulkheads, rigging led back to the cockpit, and shock-resistent rudders. You can have complete peace of mind on board this globetrotter.
EXTERNAL DESIGN
The elegant nature of the Allures C47.9 is immediately obvious to anybody who has seen it during a stopover, or, better still, under full sail. The deck's foam sandwich composition, as well as the finely crafted insulation of the aluminium hull, will protect you from extreme temperatures – high or low – and prevent any condensation. The Allures C47.9 would not really be an Allures if it did not give you reduced draught, which is accessible in two ways, which provides lightweight displacement and increased performance without compromising the boat's stability when at sea in any way.
INTERIOR DESIGN
The design for Allures C47.9 lets natural light flood into the interior. The coachroof's large overhead and side panels enable you to keep a sharp lookout both at sea and when anchored. From the 'Duo' chart table to the large saloon which can be turned into a double bed, the galley with a Corian worktop, and the multiple storage spaces, everything has been designed for ocean cruising. Towards the front of the boat, the three versions of the cabin's, each available with a double berth or a mobile 'twin' berth, will definitely meet your expectations.
CATAMARAN DESIGNED FOR VOYAGING
"Now, for those looking for the quality, safety and comfort that Allures represents, catamaran sailors will finally be able to go bluewater cruising with all the benefits of an aluminum hull"
Stéphan Constance
Allures Yachting Co-founder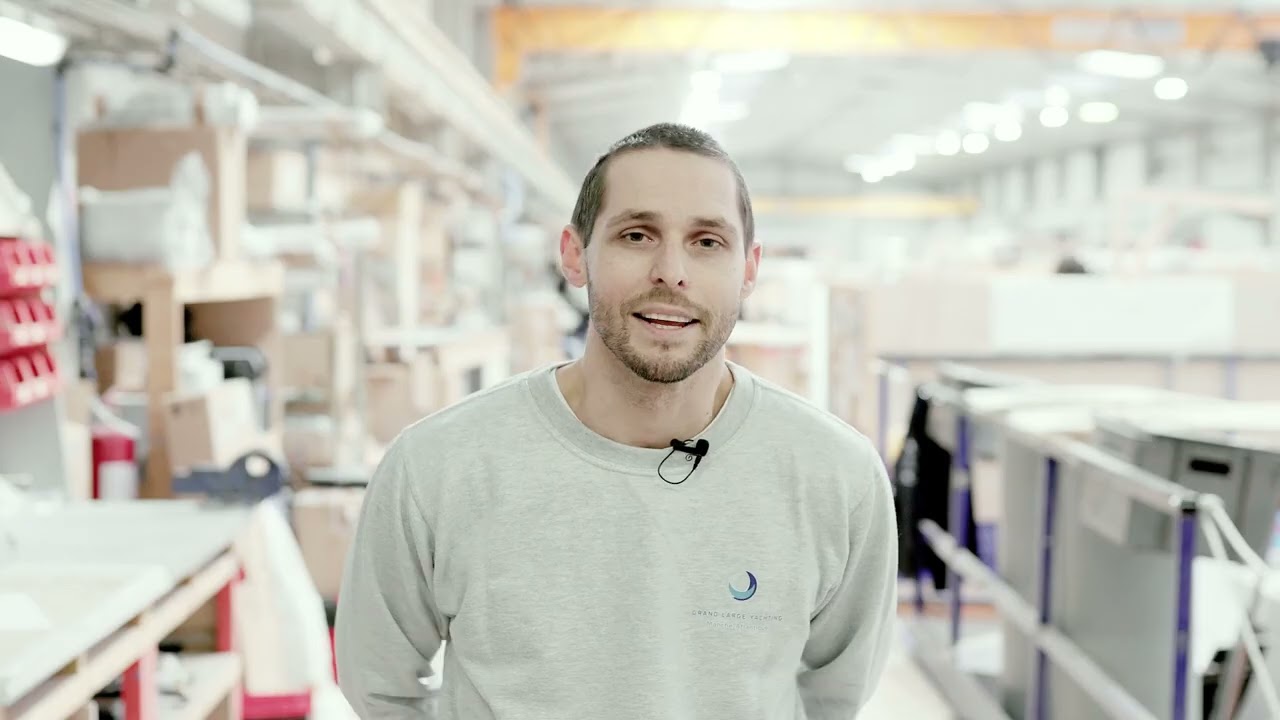 Naval Architect: Christophe Barreau / Frederic Neuman Designer: Franck Darnet Design Hull Length: 14.6m Beam: 7.35m Draft: 1.25m Displacement: 12 t Engine: (2) Volvo Penta D2-40 40 hp diesel Fuel Capacity: 336 l Water Capacity: 450 l