INSPIRED BY

OFFSHORE RACERS
Launched in 2016, under good auspices, the RM970+ is by definition a family cruiser, but with unequalled specifications combining speed and comfort, synonymous to enjoyable cruising.
On a tough market segment, she is easily remarked by her elegant lines as well as her astonishing performances.
Both these result from another brilliant design created by award- winning architect Marc Lombard, reputed as very crafty on yachts of this size.
Port-hopping, extended week-end, coastal cruising...She's waiting for you!
Hugely inspired by offshore racers, she inherits from their sporty lines, but also their dynamic benefits:



Loads of volume in the forefoot and a raised bow, to maximize her planning ability

A broad stern and hard chines, for an optimized stability and stiffness, synonym of power and speed under sail. –

A reverse sheer and continuous coamings, which contribute to her fluid shape and unique style.
With little surprise, the RM970+ has been awarded « Yacht of the Year / Design Price » in 2016, by French must-read Voile Magazine, and "European Yacht of the Year" by a jury of 20 international journalists, in 2017. French skipper François Gabart acquired one in replacement of his RM890+.
The RM970+ offers an airy « open » space. Her extremely luminous saloon is incredibly roomy to relax and make those long enduring passages or just enjoy the comfort of the weekend by getting away to a local island.
You will always be surrounded by comfort and security throughout any voyage, while having the best time of your life..
Her « L » shape kitchen, with her fittles and handholds are very securely functional to use, combined with the chart table, it forms a securing area to hold yourself when coming below deck.
Her forecabin extends this perspective of the saloon, and can be closed for privacy at night, to offer the equivalent intimacy of the aft cabin.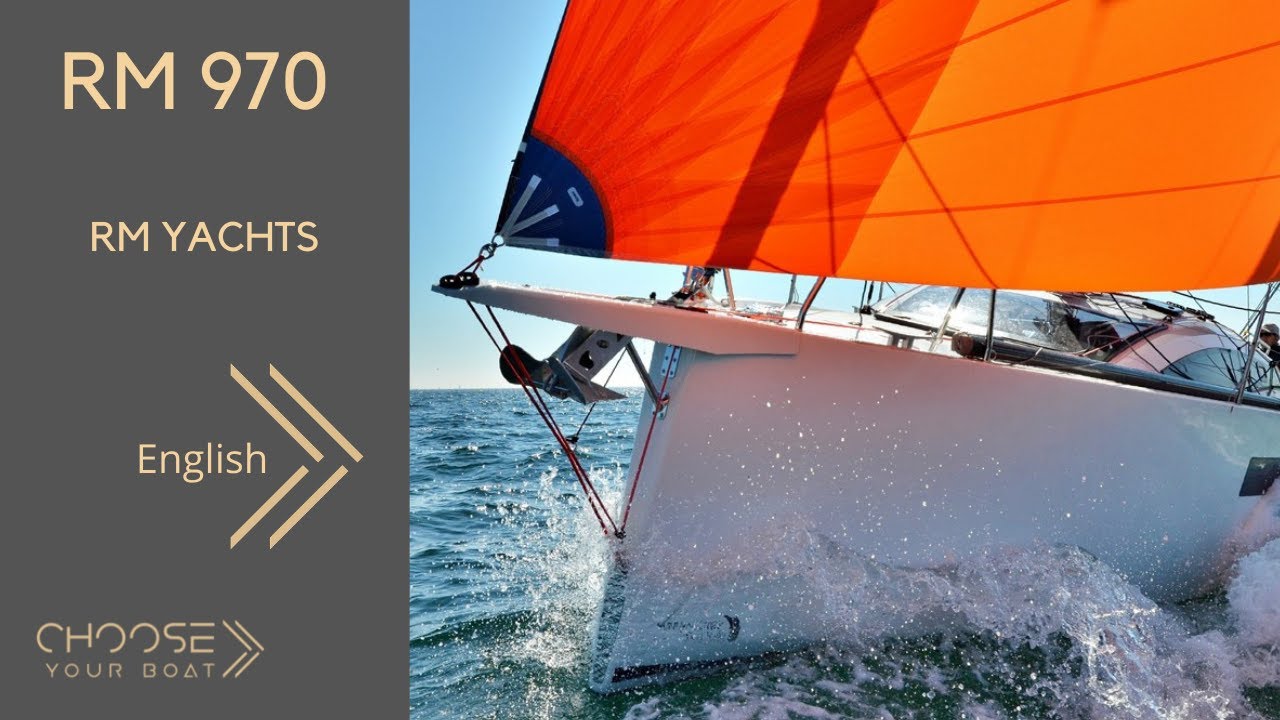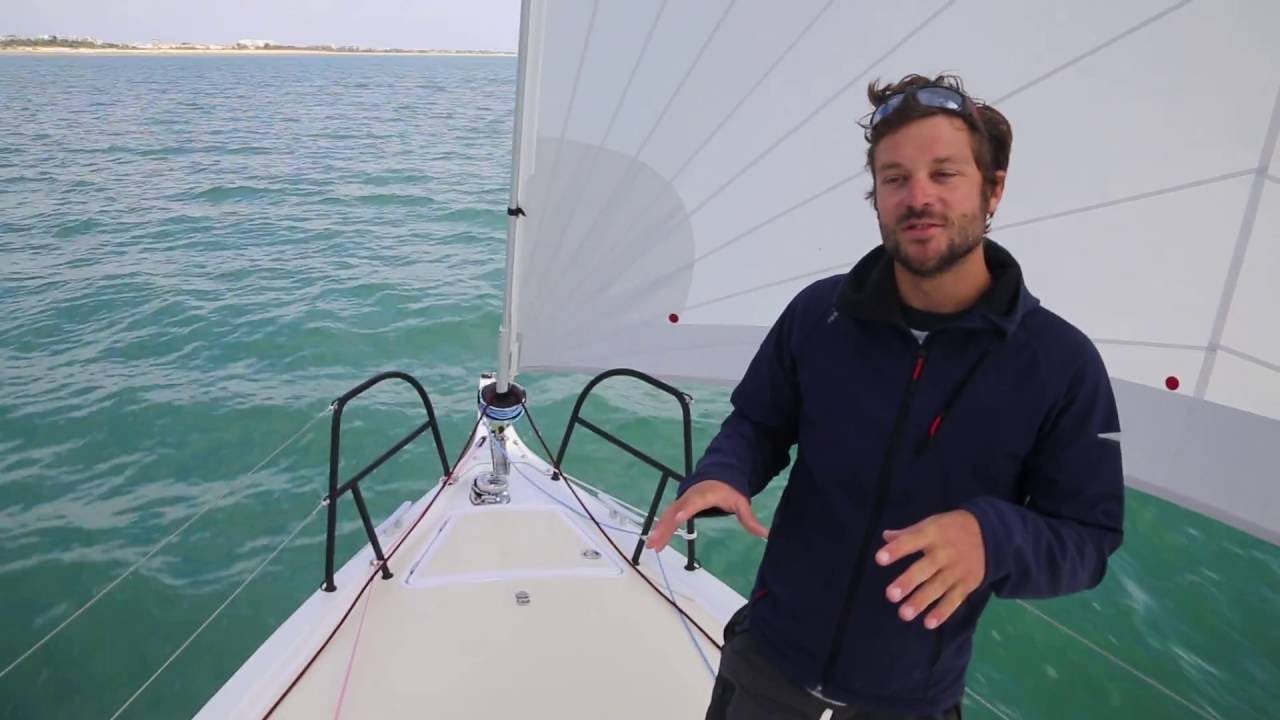 The RM970 is a yacht available in twin-keel (ideal for safe grounding), and single keel versions. Single or twin rudder version are also offered. All our RM970+ are mostly made of plywood-epoxy. These materials as well as this buidling process both ensure an optimum ridigity and stiffness, synonym of performance under sail. It's also the guarantee of a very good insulation – thermal and phonic – you will enjoy, should it be during a blue water cruising or when doing port-hoping.
ARCHITECT
Marc Lombard Design Group
HULL LENGHT
9,70M
EC CERTIFICATION
B
MAX BEAM
3,70M
SINGLE KEEL DRAFT
1,98M
TWIN KEELS DRAFT
1,69M
LIGHT DISPLACEMENT
4 100KG
AIR DRAFT
16,06M
DIESEL ENGINE
Volvo Penta 20 CV
FUEL CAPACITY
65L
WATER CAPACITY
2 x 70L
HOLDING TANK CAPACITY
35L
MAIN SAIL
33M²
FURLING GENOA
30M²
ASYMETRIC SPINNAKER
105M²